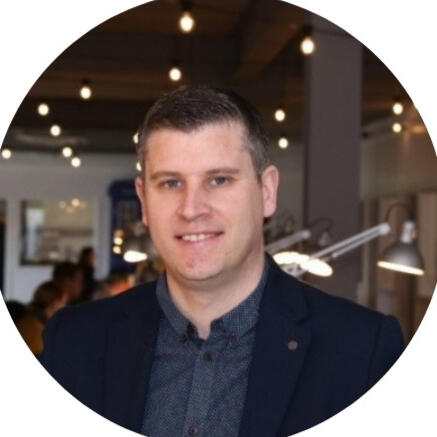 Jk innovation
---
INNOVATOR | FOUNDER | ADVISor
About
Hello there, I'm Justin and I'm curious about what makes people and things tick. This is evident in my career to date. I've been an engineer, a marketer, a trainer, a business advisor and a founder. The common thread across all these roles is my passion for innovation. Currently I'm focused on utilising design thinking to develop products that solve important problems.
Interested in working together? Get in touch!
Founder
In 2016 I co-founded Tucr.io a fintech startup which has processed in excess of €5,000,000 in transactions to date and services clients across Europe and in the US.
Tucr.io
Wedding wallet
Following on from getting married in 2017 I started Wedding Wallet to help wedding professionals grow their business by connecting them with couples who are planning their own wedding.
Prior to founding Tucr, I ran a successful digital marketing agency. This was my first venture into business and it was where I honed my skills in Content Marketing, SEO, PPC, Email Marketing.
Innovation
I've participated in industry leading innovation programmes, startup accelerators and entrepreneurial development programmes which have helped me channel my curiosity, creativity and passion for innovation into innovative products and services.
Advisor
As a business advisor I love getting involved in the whole lifecycle of a product, from talking to customers, prototyping, developing a minimal viable product, product launches, marketing campaigns, raising investment and creating processes to support scaling up.

Over the last ten years I've helped hundreds of founders and businesses by leveraging my experience, skills and knowledge to help them plan, innovate and grow. Currently I'm a business advisor for a number of local state agencies and community partnerships.
Contact
I'd love to hear from you; whether you want to learn more about my services, want to collaborate on a project, or simply just want to say hello.

You can connect with me via my social profiles or get in touch with me at:
info@jkinnovation.ie
Waterford. Ireland